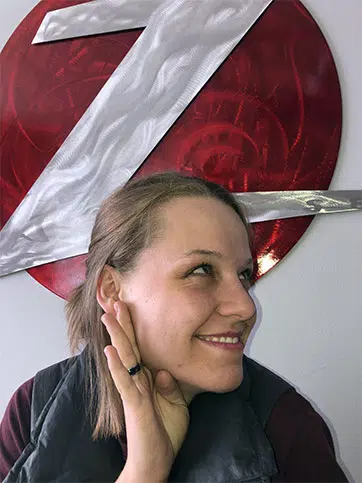 I'm Kale & I'm the newbie! Alberta girl at heart, born and raised in Edmonton and cheered for the Oilers for years, but have recently cheered the Ottawa Senators with the boyfriend. It was peer pressure okay! I'll be joining you now and again. When someone gets sick, skips out on work or if someone should be lucky enough to kick back with some vacation time,  I'll take care of you!
Kale Facts
I've never had kale. Also most veggies scare me.
Am a kickass baker.
I should never join a band, I'm instrumentally challenged.
Am a crazy dog mama to my girl Maddie!
Am terrible with names!
So if you see me out around town say 'hi' & introduce your self!